You can crochet this bucolic scene to use as a wall hanging, pillow cover, or doily. Featuring a buck and doe in the forest, it was designed in 1917 by Eleanor Koontz. The entwined flower and leaf border can be adapted to use as an edging in other projects.
This is not your usual scanned vintage crochet pattern. To make this pattern great for today's crocheter I wrote complete instructions, expanded the written instructions so you won't need to skip around, and made an easy to follow chart. I also changed the written instructions to use modern US crochet terms.
The only stitches you need to know to complete this lace are: chain stitch and double crochet.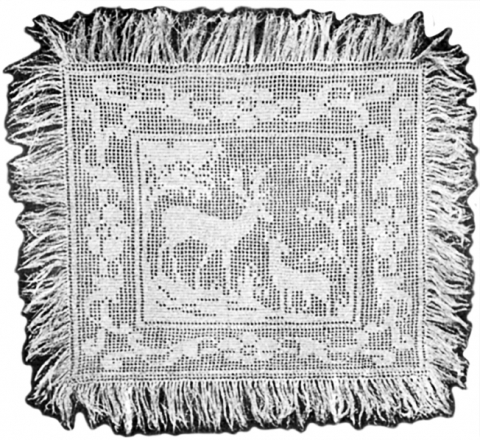 Retail pricing is $5.99 for Paperback and $2.99 for Digital Editions
This pattern is available in several formats:
Paperback and Kindle versions available at Amazon