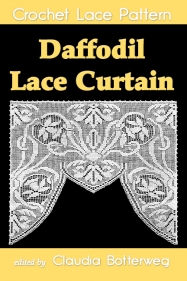 Reminiscent of Art Nouveau, this Daffodil Curtain is a beautiful filet crochet lace pattern that will give you the best-dressed window in town. The design was adapted in 1920 by Mrs. B. Weldon from a 1918 collar pattern.
This is not your usual scanned vintage crochet pattern! To make this pattern great for today's crocheter, I wrote complete instructions and made an easy to follow chart. Minnie's pattern was not quite symmetrical and a bit cryptic, so I fixed that. I also changed the written instructions to use modern US crochet terms.
The only stitches you need to know to complete this lace are: chain stitch, single crochet, double crochet, and slip stitch. This lace pattern's rows are done side to side and start with a separate foundation row.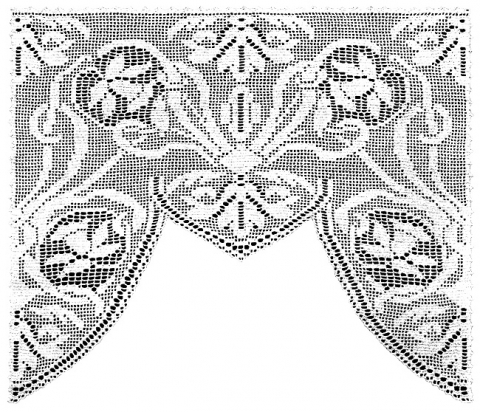 Retail pricing is $5.99 for Paperback and $2.99 for Digital Editions
This pattern is available in several formats:
Paperback and Kindle versions available at Amazon